On your start page you get an overview of current workflows. This overview is divided into three sections. These include "Workflows in progress", "Workflows completed" and "Workflows to be signed". In this chapter we look at the functions in the "Completed Workflows" tab.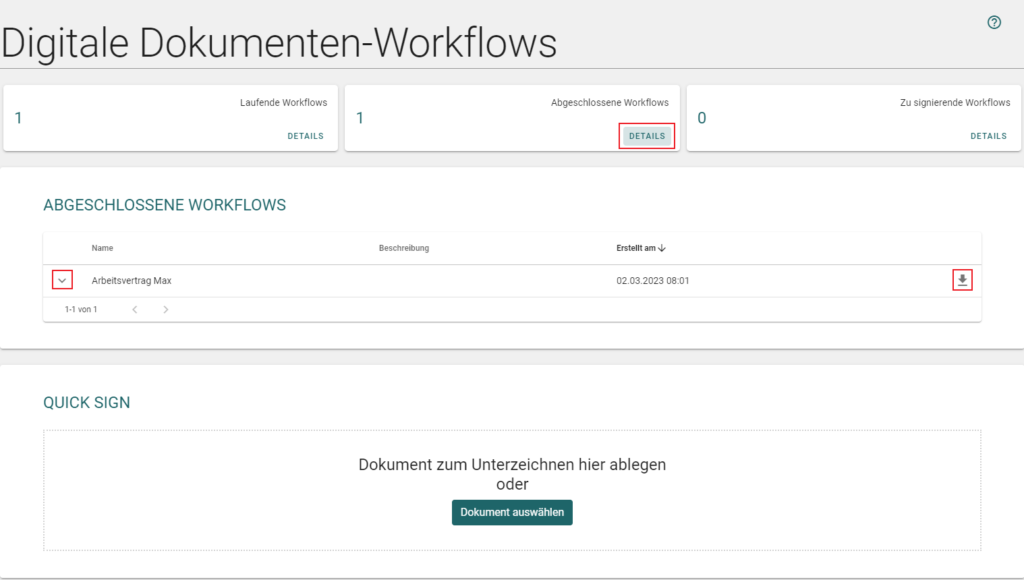 By clicking on the "Details" button, you can see all the completed workflows that you have created in the table. Mit einem Klick auf den Pfeil innerhalb einer Tabellenzeile können Sie weitere Details zu diesem Workflow einsehen.
On the right side of the table row you can download the documents on the current status.