Trust Service
Provider as a
Service
Legally binding e-signatures & seals, identification services & authentication services provided for you as a SaaS solution.
SIGN8 solutions integrated into your product
You would like to offer trust services integrated in your product?
You do not want to certify yourself and avoid high initial costs?
You are looking for a reliable and trustworthy partner?
Legally valid e-signatures & seals
Offer legally compliant electronic signatures and seals, even QES.
With SIGN8 it is possible to offer these services yourself!
Identification Services
You would like to include an identification service into your solution because an identity check is necessary? We provide you with the ready-made solution.
This will allow you to take your solution to the next level!
Authentification Services
Integrate reliable authentication methods into your product to ensure that you and your customers are on the safe side.
Contact us now to extend your product with TSP functions
How does TSP as a Service work?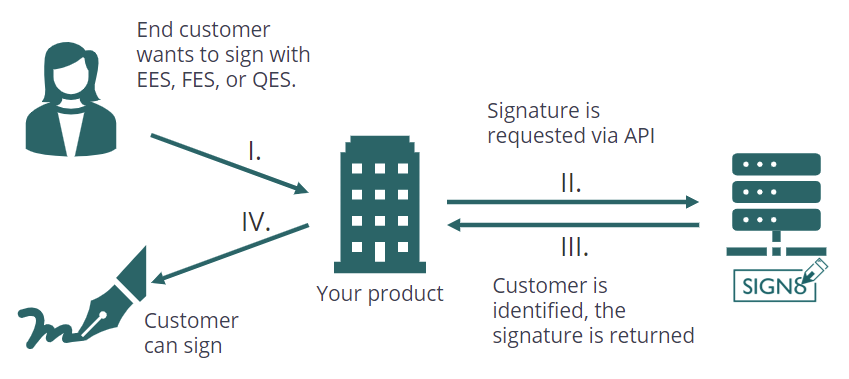 Many functions
Legally binding e-signatures, seals, identification services or authentication services, SIGN8 provides you with these and more as a certified TSP for your product.
Made and certified in Germany
Developed by German experts, certified and monitored by the Federal Network Agency.
Safety
Our systems are checked at regular intervals in internal and external independent audits, including by the Federal Network Agency.
Certified
SIGN8 is a certified Trust Service Provider. We can provide you with these Trust Centre infrastructure components as a service provider.
Can be integrated
With our deep technical expertise, we're here to assist you in seamlessly integrating them into your systems.
Flexibility
Adapt SIGN8 to your needs. With the whitelabelling option, you can adapt the solution to your corporate design.
What does the integration process look like?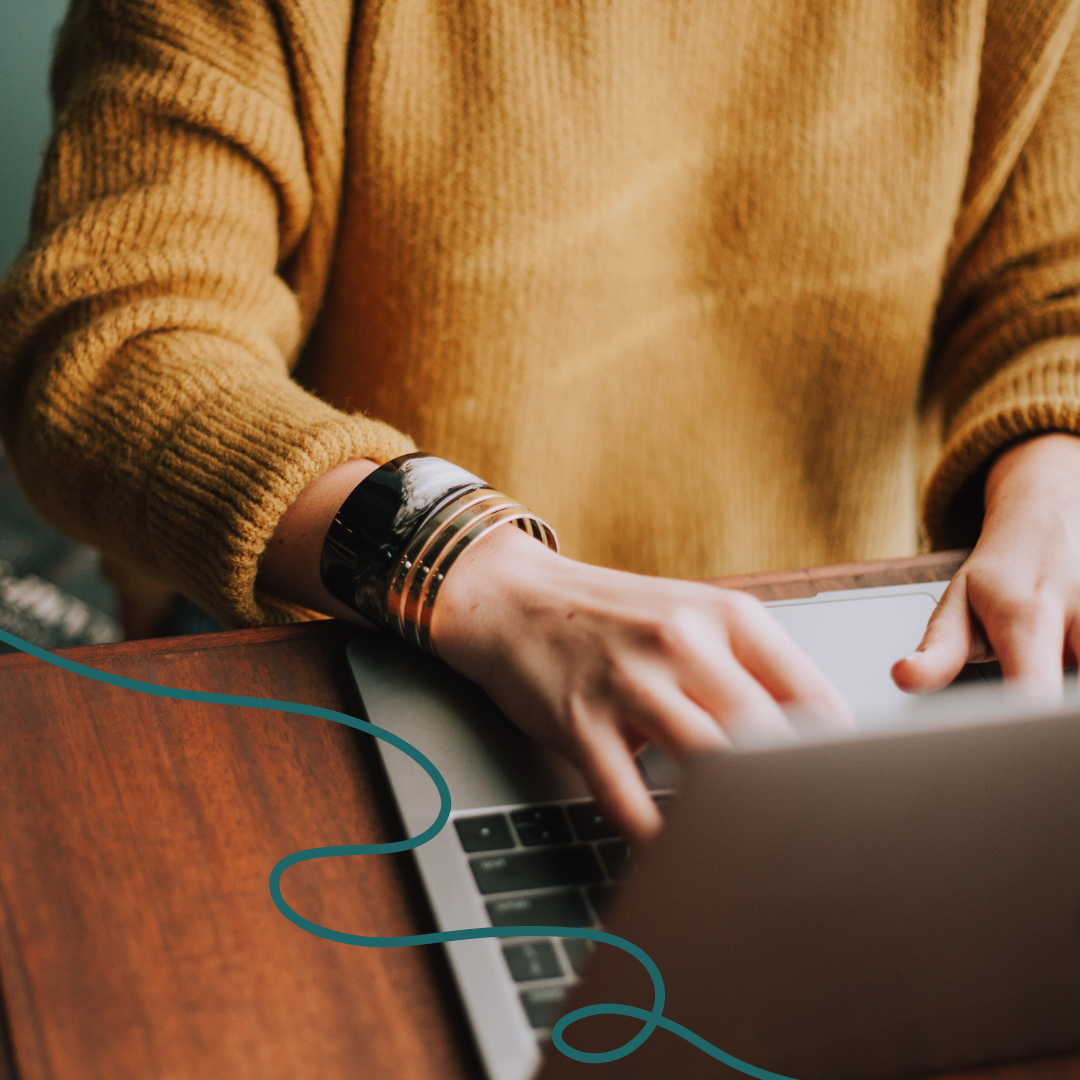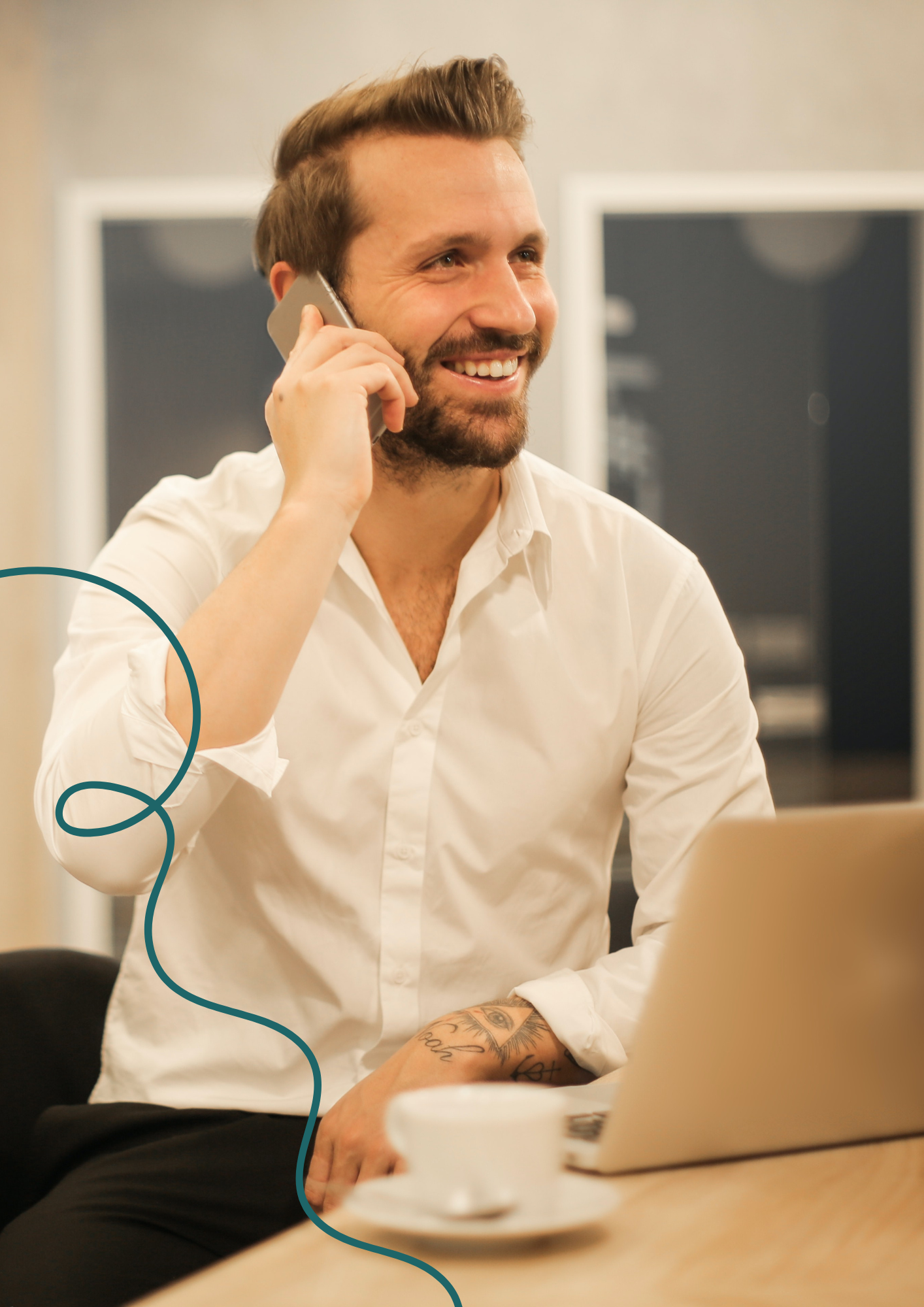 Do you have any questions?
The duration of the integration strongly depends on the requirements and existing systems, but a duration of approximately 2 – 4 weeks can be assumed.
Yes, it is possible to use "Trust Center infrastructure" as a whitelabel solution. Please feel free to contact us!
The costs vary significantly depending on the scope of the required solution. Contact us to discuss your requirements in an initial meeting.